Description
Eai pessoal, tudo bem? espero que sim!! Sou coaching e mentor profissional de League of Legends. Estou vendendo 69 aulas gravadas por apenas R$70 Cada aula possui mais de 1 hora de duração. Totalizando mais de 69 horas de conteúdo. As aulas em questão são referentes às seguintes rotas.
7 aulas mistas (que abordam todas as 5 rotas) 15 aulas sobre o mid 14 aulas de atirador 8 aulas de suporte 11 do top e 10 aulas da jungle + bônus de 4 aulas gravadas As aulas estão todas salvas no youtube, você vai receber acesso a elas dentro de sua conta do youtube. Você vai poder assistir ou fazer download sempre que quiser, o acesso é vitalício. Lembrando que... o acesso a todas as aulas estão no valor promocional por apenas R$70 (menos de R$1 por aula)
mas, também tem a opção de comprar aulas avulsas, cada aula separada custa R$5
exemplo: 1 aula R$5 2 aulas R$10 e assim por diante. OBS: PACOTE COM TODAS AS AULAS = 70 UNIDADES UMA AULA = 5 UNIDADES/ DUAS AULAS = 10 UNIDADES
COACHING DE LEAGUE OF LEGENDS!
69 aulas para você chegar ao seu elo desejado!
(cód. 941279508)
When you buy this product you earn
1 DFG Points
Gift: You win more points
Guaranteed purchase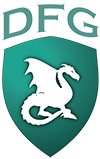 Seller information
98.4% positive feedback
Member since: 02/2017